Loved the Intro Course?
Want more practice?
Welcome to our Empathy Gym
Where you can give and receive empathy weekly, level up your NVC skills with more in-depth practice, and take the next step to becoming certified in The Bigbie Method.
*Coming Soon: Put in your email address below to get notified when we launch.*
Thank you! We will let you know when we launch :)
Do you want to go deeper into your empathy training?
I always say at the beginning of the Intro Course that "you are currently unconsciously unskilled and at the end, you will be consciously unskilled." And it's true. Empathetic communication is a skill. And just like any skill, you must practice it. When you practice it that's when you smooth out the rough edges, you develop that empathy muscle and it gets hardwired in your brain.


That's where the Empathy Gym comes in. This is where you level-up your game. Just like a gym where you go workout and take care of your body. In our gym, you come, work out your empathy muscle, deeply connect with other like-minded individuals (breath a relaxing sigh of relief and excitement), level up your mental and emotional health, while also making leaps with your ability to communicate and connect with others. It's a beautiful process. So come join us. Transform your life through learning and connection.


Cindy Bigbie,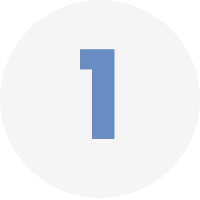 View the weekly class schedule
This is an example schedule. We will have a finalized scheduled when we go live.
Don't see a meeting time that works for you? We're always adding new classes. Click here to let us know other times that work for you.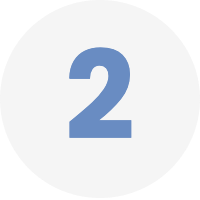 Register for the ones you want to attend
All you have to do is register ahead of time for the sessions you want to attend.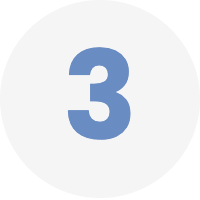 And then show up ready to learn and connect
It's a simple as that. Show up ready to learn and participate and you'll be on your way to leveling up your empathy and expression skills!
Put your Email Address in Below and We'll let you know when we launch the empathy gym
Thank you! We will let you know when we launch :)
Who's The Empathy Gym For?
Intro Course Graduates Who Want To:
Level up their empathy, connection, and communication skills. You'll continue to learn but go deeper into topics, go deeper into NVC and continuously practice giving and receiving empathy and expression.
Advocacy Workers and
RJ Practitioners
Are you working on an initiative that deals with instances of trauma, where people get edgy? Are you looking to bring Nonviolent Communication into your community and help folks hear one another and connect?
School Administrators and Business Executives
Are you looking to decrease days lost related to instruction and production? Do you want to super charge your team and have a more connected, lighter workplace culture?
Aspiring Teachers, Trainers, and Coaches
Do you want to make a career
out of this? Are you looking for a career with a greater sense of fulfillment and impact? Take that next step in earning your certification with our
Empathy Gym.
Why Join? What Will I Gain?
Level-up Your Skills With Advanced Topics
This is going to be so fun. We've developed our Empathy Gym to systematically level you up in your skills through deliberate, action-based practice so that you can be ready to teach or act in live settings. We do this through, theory combined with controlled live sessions to put the theory in practice. The results? Continual jumps in your ability to give and receive empathy.
We put this first because this is actually one of the hardest things for us to learn to do and most of us don't get enough empathy. We must learn to trust and be authentic and vulnerable with others' about our struggles if we expect them to do the same with us. Learning this is huge progress, and it's needed. Plus whenever you have a hard day or instance you'll learn to be much lighter after.
This is what we're here for. This is one of the main reasons why learn we NVC. You're going to continue to practice and get your black-belt in learning how to be fully present and give empathy, especially in triggered situations. All your loved ones will thank you and you'll thank yourself as you are going to feel more connected to others than ever before.
The tribes we choose are important. And by joining the Empathy Gym you're going to join a group of like-minded people that not only want, but are acting on bringing more connection and safety into the world. Let out a breath of fresh air as its an amazing feeling to join a new safe, group of people that care about and encourage each others' growth.
The Next Step To Becoming Certified
Are you looking to become certified in The Bigbie Method and make a career or a side hustle out of bringing greater connection into schools, businesses, individuals and wherever? Then this is the next step. Not interested in becoming certified? That's fine too. You'll still learn the same amount and receive tons of connection through your practice sessions.
Frequently asked questions
How many sessions do you offer a week?
We are currently offering 5 different sessions a week at the times listed in the example schedule above. As the number of members continue to grow we will continue to add classes.
What can I expect in the sessions?
Now that you have been through the Intro course you can expect it to be similar to the live sessions you did throughout the course, but with more practice. We'll start with a connected check-in and then we'll move into celebrations and mournings. If there is a learning piece to the session, whether its a live example, review or theory, we will go over that and then we will break into dyads to give and receive empathy with a certain focus for that session. Then we'll come back together, review, and, finally, work on a "live" situation with at least one participant.

We've structured the sessions with deliberate practice in mind so that your needs for growth, learning, and connection can all be fulfilled.
Can I cancel my membership? How long am I locked in for?
Yes of course you can cancel anytime. If you are paying monthly your membership will end at the end of the month you cancelled. If you are paying annually your membership will end at the end of the calendar year you cancelled.

For example, if you are on monthly and you cancelled January 15th, your membership would end January 31st. If you are paying annually and you cancel November 17th, your membership will end December 31st.
Ok I want to become certified and teach this to others. How will this help me do that?
This is the next step to becoming certified, through weekly deliberate practice. At different milestones throughout your learning in the Empathy Gym you will be offered the ability to take assessments in order to become certified.

You are currently at level 1 after completing the Intro Course. In order to teach this you must be level 3 certified.
At this point how long will it take me to become certified?
This is based on how often you attend sessions and how quickly you are able to grasp and implement the concepts learned. We anticipate the average time to be 1 year with some people being able to be certified in as little as 6-9 months and others at over a year.
How many sessions a week can I go to?
You can go to as many or as few as you want. Just make sure you register for them ahead of time in case they fill up.
Can I ask you more questions?
Supercharge Your Journey In Connection
join our empathy gym. join our tribe. Change your life.
Thank you! We will let you know when we launch :)
Created with