Improve Communication.
Build Stronger Relationships.
Maybe Even Start a New Career.
Transform your life with our 8-week Introduction Course
I didn't know what to do. I'd never experienced anything like this before...
I call it my aha moment. When I realized the power of NVC and the potential it has to change people's lives instantly.

You may have never heard of NVC and are wondering what the heck it is. Or you've heard of NVC and you're wondering what the heck I'm getting at. Let me explain through a story.

At this point in my life, I had been introduced to and done a little training in Nonviolent Communication, was encouraged by it and saw potential in it. But I didn't realize how much potential it has until that day.

One of my good friends called me asking for help. Her daughter, who I loved dearly, was pissed. For the sake of this story we'll call the mother Jane and the daughter Susie. Susie had just found out that Jane had a boyfriend. This doesn't seem like a big deal, but she was super close to her dad and her parents had recently gone through a divorce, and this was the first boyfriend Jane had since. Susie was livid, she had written in lipstick the name of the boyfriend, his phone number and his kids' names on the mirror. She had broken stuff in the kitchen. And in less than 24 hours she had made multiple charges on her mother's credit card with the accompanying text "If you think this is a high price to pay you haven't seen anything yet."

So Jane was on the phone with me and asked me to talk with Susie. To help in any way I could. At that moment I didn't know what to do. I'd never experienced anything like this before. I had a range of emotions going through my head - fear, sadness, anger, confusion. Luckily, something inside of me said to practice NVC. So when Susie came to my house that day, I practiced the most basic form of NVC. I sat silently and listened in a way I never had before - essentially using NVC empathy.

I don't want to go into too much detail of the how and what happened after because I tell this story and dissect it in the course. But her entire demeanor changed. She connected with the entire feelings of losing her father and where all her emotions were coming from. And it was incredibly powerful to witness. Miraculous even. A situation that soon before seemed in despair and like it was only going to get worse didn't. I remember driving around the following day in awe and thinking about how so many situations could be avoided in people's lives if we all just had these NVC skills.

I tell this not to belittle or demean the people involved, in fact I love them both and they are very close to me. But instead I tell this story because that day I experienced the power of giving someone empathy. Of being completely present with them and understanding of where they were right there. And the immediate impact it had on them, and me. And the impact it has now to change people's lives. To change your life. To give you hope in all situations, to give you tranquility, power, confidence, connection, and fulfillment.

I have multiple stories like this one now from my years of teaching NVC and running a restorative justice program. I've seen this means of communication and empathy change the lives of all types of people. From youth in my restorative justice program who were deemed near impossible to motivate and get to cooperate that not only became motivated and cooperated, but many even returned to volunteer because of the impact it had on their lives. To our program having a waiting list of volunteers, from all walks of life, because of its impact and how fast it was growing.

In my 10+ years of teaching NVC, I've fine-tuned my award-winning approach into The Bigbie Method. I want to share my method with you through this course. To make your life better. Give you fulfillment in your relationships. Bring more peace to all corners of your life. And to hopefully make the world a better place one person at a time.


Cindy Bigbie

What's Included With The Course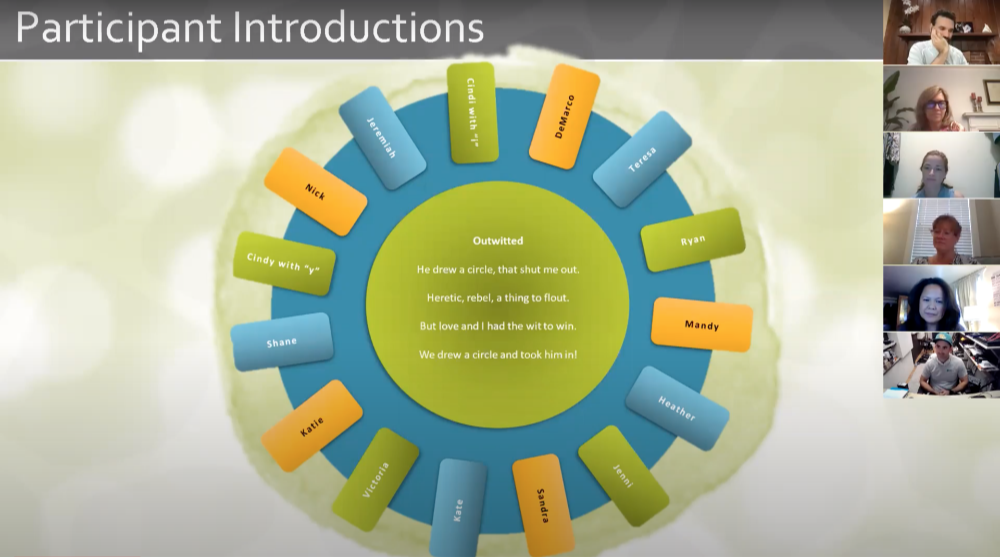 Weekly live-action training workshops to engrain your newly learned skills
This is where the magic happens! This is where your news skills are actually developed and hardwired into your brain with some group discussion and one-on-one practice.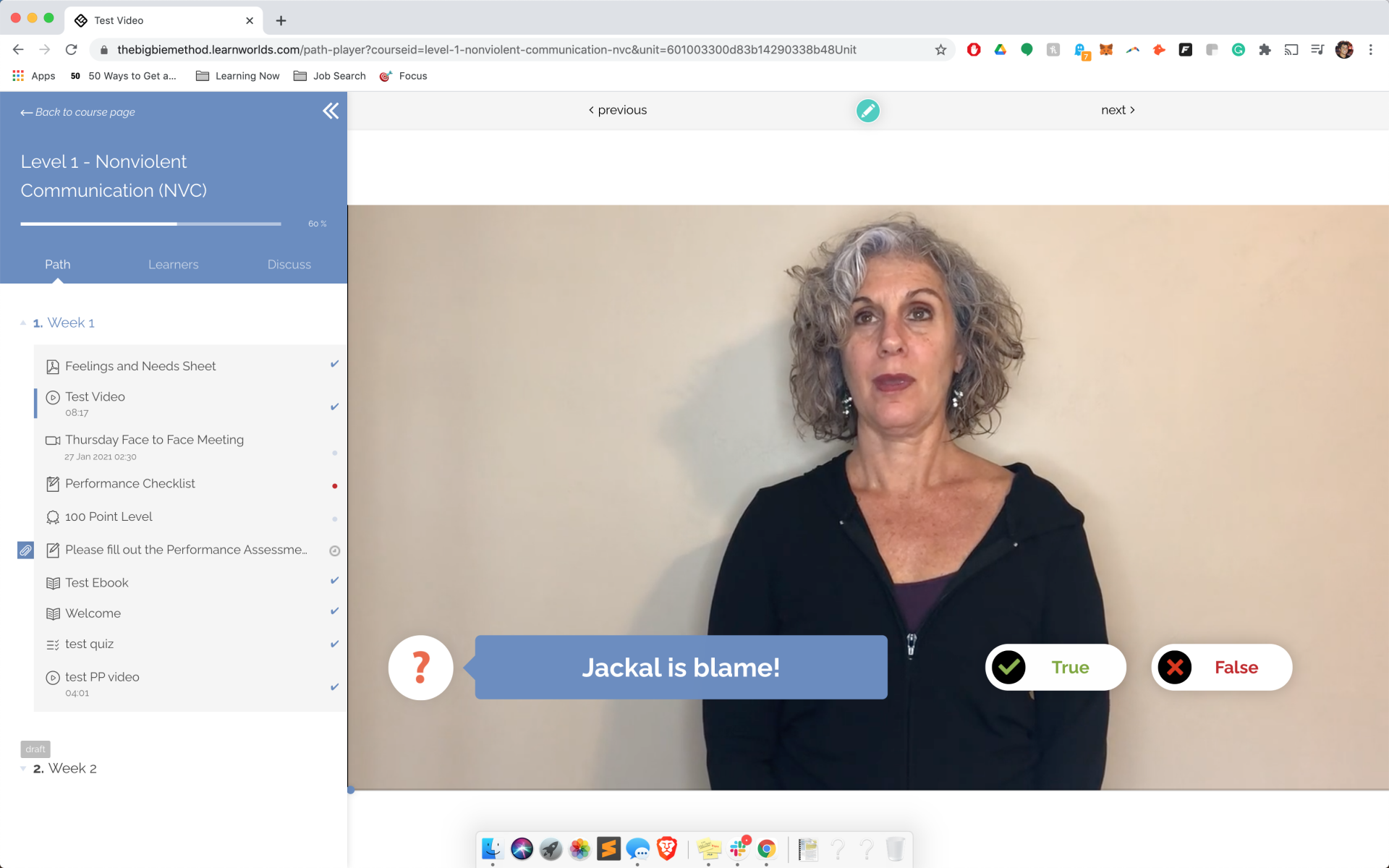 Weekly self-paced video lessons to lay the groundwork of new concepts
Here you'll be able to go at your own pace and take in all of the new concepts and strategies you'll be learning.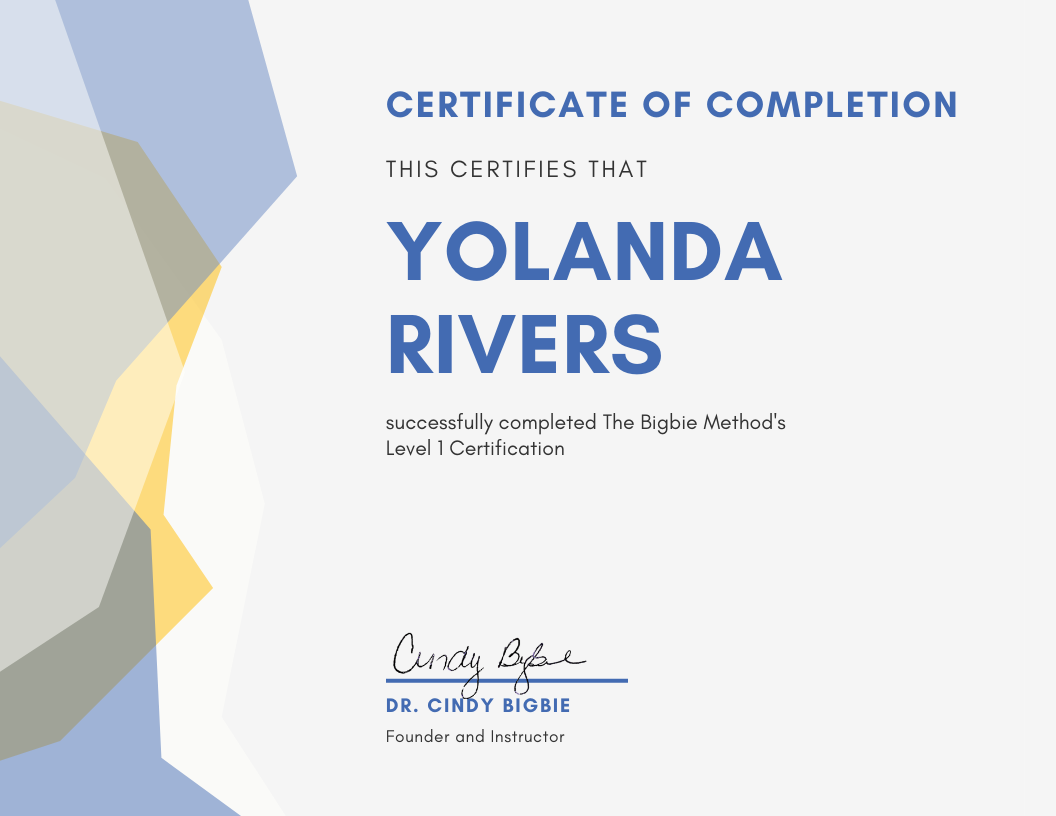 The Bigbie Method Certification
Many people that go through this Phase 1 course "drink the kool aid", love the power and potential it has to change the world, and they go on to become certified trainers for schools, individuals, and organizations. This is step one of that process.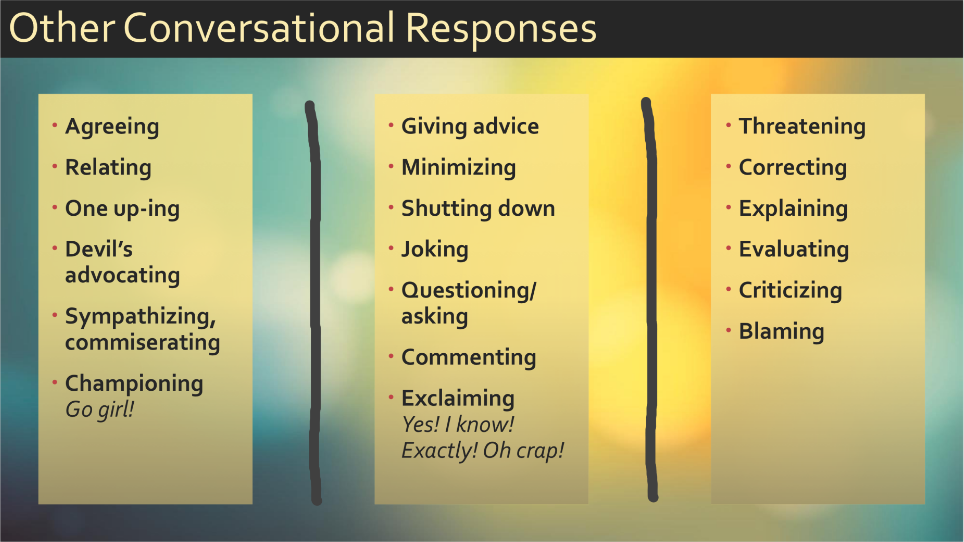 Templates for understanding your needs and certain situations
Sometimes you just need to pull out a nice little template or cheat sheet to remember what to do in certain situations. We got you covered with our situational templates. Like the cheat sheets you'd make for an exam. But you won't get int trouble for using these.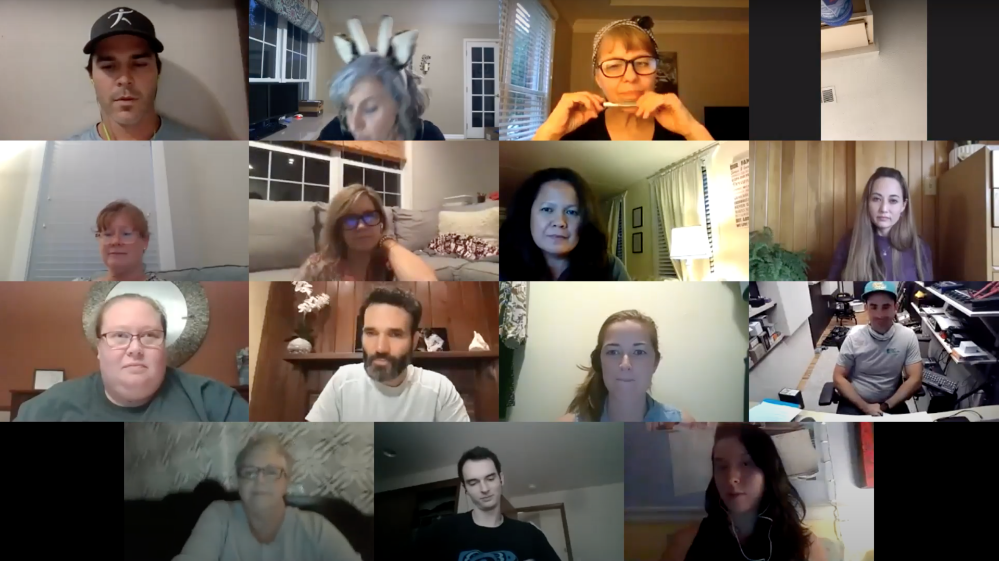 Invite into our Empathy Gym
upon completion
Being able to give and receive empathy is a skill. And just like any skill you must practice it to become good at it. Our online Empathy Gym allows a deeper dive into topics and practice. You can "level-up" your skills weekly, and work towards certification with live group training sessions.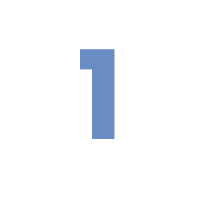 Enroll in the course
Choose a cohort with a weekly meeting time that works for you.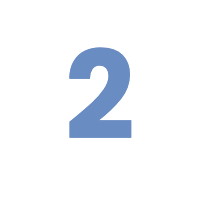 Go through the self-paced material each week
It takes on average 1 hour to go through each week.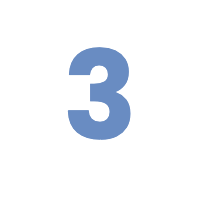 Attend the 75 minute live session
Be ready to put in practice what you've been learning throughout the week.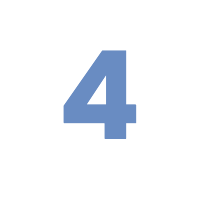 Transform your life one week at a time.
It's a simple as that. Go through the self-paced material and show up for the live session each week and you'll be on your way to changing your communication and your life.
Who's This Course For
Advocacy Workers and
RJ Practitioners
Are you working on an initiative that deals with instances of trauma? Are you looking to bring Nonviolent Communication into your community?
School Administrators and Business Executives
Are you looking to decrease days of instruction and production loss? Do you want to super charge your team and have a more connected, lighter workplace culture?
Aspiring Teachers, Trainers, and Coaches
Do you want to make a career
out of this? Are you looking for a career with a greater sense of fulfillment and impact? Graduates of this course can go on to become certified Bigbie Method trainers.
Anyone that wants to:

Be a better communicator. Be a better parent. Be more present for their loved ones. Learn how to defuse heated situations and have tough conversations without igniting emotions. Get relief from trauma. Learn NVC.
The Bigbie Method Curriculum
Week 1:
Use
Needs
Rather Than Blame And Judgement To Create Safety
Do you ever think you are misunderstood, and wonder why you and your partner are constantly fighting or not on the same page? With Week 1 we're going to start off easy and teach you how to feel relieved and relaxed as you learn to create emotional safety with others through using needs rather than blame.


Week 2:
Use
Empathy For Other
Rather Than Other Conversational Responses

You have had a tough day, something bad has happened and you want to talk to someone about it. You go to a parent, friend or partner and talk to them and you're immediately frustrated or let down. It's something about the way they respond to you that you can't figure out. We have all been there and it's no fun. In Week 2, we're going to teach you the difference between empathy and other conversational responses so that you can be heard, and have loved ones experience being heard when they come to you.


Week 3:
Use
Silent Empathy For Other
And The
NVC Dance Floor
I want you to think of the last time you had to have a tough conversation with someone around a disagreement or conflict. Just thinking about this can bring up stress and anxiety. This week we're going to introduce you to the NVC dance floor and teach you how to navigate these difficult conversations with greater clarity and success. The result? A sense of ease, confidence and encouragement for dealing with tough situations.
Week 4:
Use
Observations
Rather Than Evaluations and
Feelings
Rather Than Thoughts
Oh this is a good week! A lot of times this is the clicking point for students. I've heard "this is why my spouse and I are never on the same page", "this is why we're always arguing", and "now I know why people respond the way they do to me." You'll get a new found sense of clarity and wisdom around the words you choose and how it effects people during Week 4.
Week 5 and 6:
Use
Requests
Rather Than Demands
Why don't people do what I ask them? Why are my needs not being met? Why do I always feel disappointed? What went wrong? In Weeks 5 and 6, we are going to learn the answer to these questions. Requests are super important. They are the connectors in our conversations. And in learning how to effectively include them in your conversation you'll have a new sense of power, trust and confidence next time you look to get your needs met.
Week 7:
Use
WAIT
And
Self-Empathy
When Triggered
Ok it happened. You got triggered. You're pissed, you're overwhelmed, you want to ball your eyes out or possibly bring out those claws. You could lash out at someone or shut down. Or you can WAIT and give yourself self-empathy. In this week, you're going to learn how to hit the pause button when you're triggered, slow down, and give yourself some much needed calm and compassion. This form of tactical empathy will allow you to reproach the situation from a much more peaceful and trusting state of mind to promote connection.
Week 8: Review
And Put It All Together
This is when a lot of the magic happens. We take all the different puzzle pieces from the past 8 weeks and they all come together. Many feel satisfied and invigorated to go try out their new skill and eager to learn more.
transform your life today.
What Some Of Our Past Students Have Said
I am a 53 year old married woman, with three children. I knew I was in trouble when the 19 year old vowed not to ever speak to me again, the 17 year old dropped out of school, and I began to think my husband was having an affair with more than one woman, all in the same year. Through Cindy's classes and individual mediation sessions and the support system she has helped me develop, I have been able to reconnect with my children, myself and my husband. For the first time in my life I have begun to experience a level of joy, that I didn't know was possible. I recommend Cindy's classes and mediation sessions to everyone.
And it really was a change for me. It changed my way of thinking and interacting with people for the better. The class helped me see and recognize deeper needs in a person; resulting in having a more mutual understanding with people. Which assisted me and not only me, but everyone who took the class to learn how to be more compassionate and a kinder human being.
I benefited and continue to benefit so much from the NVC class that I took and the class materials I keep in a frequently consulted green folder on my desk. But I wanted to share with you something that my husband shared with me recently. Joshua himself did not take the workshop or read any of my materials. But as my main communications partner, he has noticed that since taking the NVC class, I have become a better listener, that we have fewer arguments, and that the ones we do have are more quickly resolved. [...] I could go on, the changes in my life have been many and profound, but I thought the confirmation from an outside source of the power of this skill in action was a pretty strong testament. Many, many thanks, Cindy, for bringing this tool to our community.
I have also enjoyed this class immensely. I did not realize how much I personally needed this training and how beneficial it was for me. Therefore, I have really gotten a lot out of taking this class, more so than I could ever even identify that I needed. I am grateful for this experience and for the passion that you have for NVC. Because without you leading us through this, we would have never reaped the benefits of how all of this works. When you show up prepared and excited about teaching this class, it meets my need for learning and fun! I appreciate and thank you Dr. B.!
I want who ever hears this to know how much I really, really love NVC and what a difference it can truly make. So much so that I'm willing to share that I'm even tearing up just with the idea of this paper not doing exactly that.
NVC has helped me communicate in a kind, loving way with myself and with those I care about. NVC has helped meet my need to truly connect with those I love.
There's been a palpable intensity to your dedication to NVC and the class, and I wanted to make sure that the value I place on this course was reflected in my response. I've been working on this reply for hours now (I set today aside for this), and I'm still having trouble finding words to express how deeply this process has affected me without resorting to hyperbole. I guess at its simplest, I'm mourning a past filled with regret over hurt that could have been prevented by NVC, while celebrating a future hopefully filled with meaning and connection.
I feel like the NVC approach helped me to finally grow up from a child to an adult. Now when I go to the Dr. and he asks me how I am feeling and what do I need, I can actually tell him. I use to not be able to really answer that question, I was so- I don't know what to call it exactly- conflicted, afflicted.... I don't want to go to the other extreme and be one of those bossy, in charge women who manage everything including their own surprise birthday party. But I do think that gaining awareness about what I want and need is very helpful to me and to my family who love me.
Cindy has a mastery of the work and conveys it and LIVES it in a way that is practical and genuine. You'll enjoy learning from her and changing the way you approach communications from this point on. Highly recommended.
The NVC workshop has permanently embedded an achievable positive outlook on life into my mind, heart, and soul.
This NVC workshop is MEGA powerful. The simple understanding of what is "Observation" and what is "Evaluation" in conflict is not so simple when triggered. However, during the workshop which is totally interactive, Cindy modeled the teachings and we would practice. I found the results magically heart opening and connecting while creating an inner peace and an outer harmony that affects my entire world.
Thank you all for a wonderful and uplifting [training]. This comes from a person that has doubts.
Cindy you are a gifted, loving and effective teacher.
I have seen a lot of teachers in my lifetime and not many have your talent to teach and create a passion for the subject matter in such a gentle, positive and loving way.
The [training has] energized me and again showed me how so many people not in the "news" are changing the world for the better.
Most importantly, everyone can use this no matter what they do in life ... but especially people I know so I have people to practice NVC with.
It's an entirely new way of thinking, speaking and listening to others. I've been practicing only for a few months now and it has truly shifted my entrenched patterns pretty drastically when I can remember to slow down and show up for others.
NVC has helped me become a better and more effective communicator. It has taught me that no matter who I talk to, whether it's my husband, brother, co-worker, my mother, or simply a stranger in a store or on the phone, by speaking with compassion, rather than judgment, the outcome is almost guaranteed to be positive!
It's an entirely new way of thinking, speaking and listening to others. I've been practicing only for a few months now and it has truly shifted my entrenched patterns pretty drastically when I can remember to slow down and show up for others.
…the ways that were used to open dialogue and free, from the heart, conversation were quite impactful. Cindy's course laid a foundation for seeing things from a different perspective. That different perspective, one based on empathy, allowed me to see myself differently and therefore see others differently. It provided a mindset of openness and a focus of staying present, even in the hardest of times.
I've been having trouble thinking of how to write this letter because describing Non-Violent Communication's impact on my life would be impossible to describe adequately in words. Even as I'm typing this letter, I write several sentences and then immediately delete them because the words don't do the process justice. I began NVC as an optional 7th period class in my high school and I am astonished every day with how much it has influenced my daily thinking since then. To be honest, out of any class I've ever taken, the study of NVC has been the most meaningful and enjoyable.
Dr. Cindy Bigbie
The Bigbie Method was developed by "Dr. B," aka "America's Communications Coach." Dr. B is a sought-after NVC (Nonviolent Communications) practitioner, trainer and speaker with years of successful experience working with incarcerated youth. She is also a champion of Restorative Practices, and in 2019 won the Dennis Maloney Award for Youth-Based Community and Restorative Justice Programs.

For 25 years, thanks to her Ph.D. in Instructional Design, she traveled the United States and evaluated hundreds of different educational programs. She saw millions of dollars in grant money being used to support these programs in an attempt to advance our educational systems with little long-term results. And time and time again, she returned to the conclusion that our educational system is not advancing because we are overlooking the social-emotional component that is at the base of all. As a result, she has dedicated her career to bringing restorative practices and Nonviolent Communication (NVC) to all segments of society.

And now she's compiled her 25+ years of institutional teaching experience into an award-winning approach that you can have access to anywhere.
Frequently asked questions
How is this course taught?
This is a hybrid online course. The course is delivered via live sessions and pre-recorded videos. Each week you will have pre-recorded content to consume at your own pace before each weekly live online session that happens at the same time each week. You will have lifetime access to the self-paced content.
What happens in the live session?
All the magic! No, but for real this is where you get your hands dirty so to speak and practice the skills you've been learning in the pre-recorded sessions. This is where we come together to self-connect, discuss mournings and celebrations, and break off into dyads to practice giving and getting empathy. We'll also play some games, discuss different concepts we're learning, and answer questions that come up from the trainings. This is where the learning really happens, so please make sure you choose a cohort that meets at a time you can attend each week.
How much time will this course take?
This is an 8-week course plus 1 week of orientation to start. The pre-recorded content will take about 60-90 minutes to go through each week and the live class itself each week is a 75 minute session.
What do you mean by you could potentially start a new career?
We need more certified Bigbie Method trainers. We are growing and are consistently adding new school and business contracts to our roster. And we need more trainers to fulfill these contracts in the future!

All of our current trainers came through this same method of starting out at the Introduction level and then continuing their learning to eventually become a certified trainer. When you take the class, if it fires you up and it's something you could see yourself teaching as a new career then you are on the right path to be doing just that!
What kinds of industries or professions does this work for?
The short answer is all of them. We are currently or have taught these trainings to physicists, athletes, construction workers, developers, in schools, in restorative justice programs. Communication and connection is at the core of how we operate and thrive as humans. So this type of communication is not-limited by industry or profession. But instead it enhances connection and quality of life for people everywhere.
How do I know when the cohort will meet each week?
You will choose your weekly meeting time when you sign up. Please make sure you choose a cohort that meets at a time you can attend each week.
Can I ask another question?
Transform Your Life Today
choose a cohort and join us on this journey
Mondays 2PM EST Cohort
Tuesdays 7PM EST Cohort
runs
8 WEEKS STARTING tuesday

Live class meets weekly
tuesdays at 7pm est


LIMITED TO THE FIRST
16 PEOPLE
$300

Comprehensive 8 week self-paced curriculum

Lifetime access to the material

Tactical templates to help in situations


Invite into Empathy Gym upon completion



Wednesdays 345PM EST Cohort
Thursdays 11AM EST Cohort
runs
8 WEEKS STARTING tHURsday


Live class meets weekly
tHURsdays at 11Am est


LIMITED TO THE FIRST
16 PEOPLE


$300

Comprehensive 8 week self-paced curriculum

Lifetime access to the material

Tactical templates to help in situations


Invite into Empathy Gym upon completion



Don't see a meeting time that works for you? We're always adding new classes. Click here to let us know other times that work for you.
Created with